Knowledge Areas
Certified Dementia Practitioner
Elevating the Human Spirit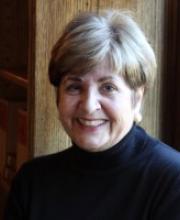 Lake Orion
Michigan
48360
The Mission of Comfort Keepers is to provide our clients with the highest level of quality of life that is achievable.   We shall treat each of our clients with the respect and dignity they deserve, as though we are caring for a member of our own family.
Annette Werner is Director of Education for Comfort Keepers, a home care company in Rochester, Genesee and St. Clair Counties.  She has spent over 19 years working in the home care industry and prides herself on providing the resources needed by families to help decrease their stress.  As a Certified Dementia Practitioner and Alzheimer's Support Group facilitator, she is passionate to help, educate and support families as they navigate the world of dementia. 
She has provided educational workshops, live and on Zoom, for caregivers, senior centers and facilities, and more recently has been a guest speaker on dementia for Ascension Providence Rochester Hospital. You can find her monthly at the OPC where she regularly hosts the "Savvy Seniors" program for Comfort Keepers, who is the sponsor.
"From the initial phone contact when I spoke to the care providers, I found Comfort Keepers to be a caring and professional service.  You demonstrated your patience and concern for my mother's situation and you were open to feedback," 
Josi P. 
After so many months since my father's passing I wish to express on behalf of myself and my brothers and sisters how grateful we are for the loving care you and your staff provided my father in the last months of his life.   
I was impressed by the professionalism of each and every one of the comfort keepers that he came in contact with and I was moved by the level of caring provided.  My father was not always easy, but the members of your staff loved and cared for him in spite of his moments of moodiness.  My father, who can read people fairly well, could see and feel the genuineness of their caring and grew to care for them deeply in return.  They not only provided for his physical needs, but they provided light in his day that no money could buy. 
I also would like to express my gratitude for your own invaluable assistance to me, his daughter, in the moments of confusion and feeling overwhelmed. In those moments when things were literally falling apart and the volume of important decisions that needed to be made quickly and surely were pressing on me, you were there for me. It was a time of great need and I was able to turn to you for advice and I will never, never forget that.  Your kindness and knowledge made all the difference in a difficult situation. 
If I ever find myself in a situation that would call for such care, I would never hesitate to turn to Comfort Keepers and I would recommend them to anyone searching for loving, reliable, consistent, professional care for a loved one. 
JSS 
The Comfort Keeper staff provided the help and services our parents needed to stay in their home.  The cheerful, accommodating service was wonderful.  Comfort Keepers handled all situations with compassion and professionalism.  Mom and Dad were pleased and we were always confident they received the best care possible.  Thank you from the bottom of our hearts.  –  
The Willson family