Insurance
~ We Lock Arms With You ~
The independent insurance professionals with Navigate Home represent a host of insurance companies to compare the marketplace and offer the most cost-effective options for one's needs. Whether you need Life, Long term or Health insurance, or Personal or business, we have you covered.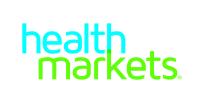 HealthMarkets Insurance Agency
Our mission is to help people make informed decisions about insurance products that can help protect their health and financial well-being.
920 E Long Lake Rd. , Troy, MI, 48085

The Whims Insurance Agency Inc.
To provide the proper Insurance as each individual situation requires while giving sound advise and a competitive cost.
322 Main, Rochester , MI, 48308-1847