Knowledge Areas
Secondary:
Hospice & Palliative Care
Accentcare Hospice & Palliative Care
Honoring Life ~ Offering Hope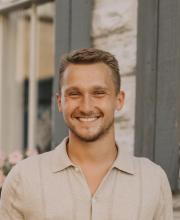 Honoring Life ~ Offering Hope 
Increasing the community's awareness of hospice as part of the continuum of care. 
I have been working in health care for the past 10 years, and specifically hospice care for the past 3 years. I am well versed on all levels of hospice care and how it intertwines with the hospital systems, long term care facilities, assisted livings and in the home. Throughout my years of experience I have come across many complex and unique patient situations. I have gained a lot of knowledge in navigating a persons end of life experience while still giving them hope. I truly enjoy the help and support I can give to patients and families at such a crucial and sensitive time of their lives.