Knowledge Areas
Secondary:
Independent, Assisted, Memory Care and Home Care Placement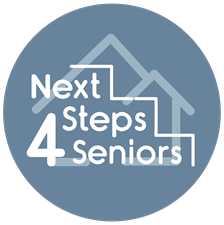 Meeting ever-changing physical and emotional needs and still provide an environment which all seniors can experience purpose and joy and thrive
To walk alongside families to ensure this time of transitional need is met with compassion, attention and respect all seniors deserve. My service is provided to families at no cost. 
Mike Krecek
5 Star Review
"I am very thankful for Kim and how she handled my specific situation. She did it with so much grace, kindness and understanding. I knew when she prayed with me on the phone the first time I called that I had been connected to the right person. My situation was not a normal one, or maybe it was but I had conflicting decisions coming at me from someone who should have been supporting the effort wholeheartedly.
Kim was there through the entire process including touring 2 facilities and always sending me information. Even though we did not place my mom in a facility through Next Steps 4 Seniors, Kim was professional, loving, respectful and supportive to the end. To be honest I was brokenhearted when a place was found by someone else. She truly has a heart and mind for this job. This is the place to go when it's time. Thank-you Kim and God bless you. I will never forget you. Annette."

KandM M
5 Star Review
"In this Pandemic year of Senior facility lockdowns, I had to find quality care for my Mother and Father who previously relied on me for their everyday needs.  I reached out to Next Steps 4 Seniors to help me in this endeavor. Kim R. was extremely helpful in researching different Assisted Living facilities that provided the quality care that I expected for my parents. They were both placed in a private facility that provided a warm and loving environment along with the meeting their personal everyday needs. I am extremely pleased with the service provided by Next Steps 4 Seniors. In a panic situation they came through with the perfect solution. I highly recommend this Christian based Placement service for anyone looking for a solution to caring for your aging parents. Thank you Kim and Wendy!"